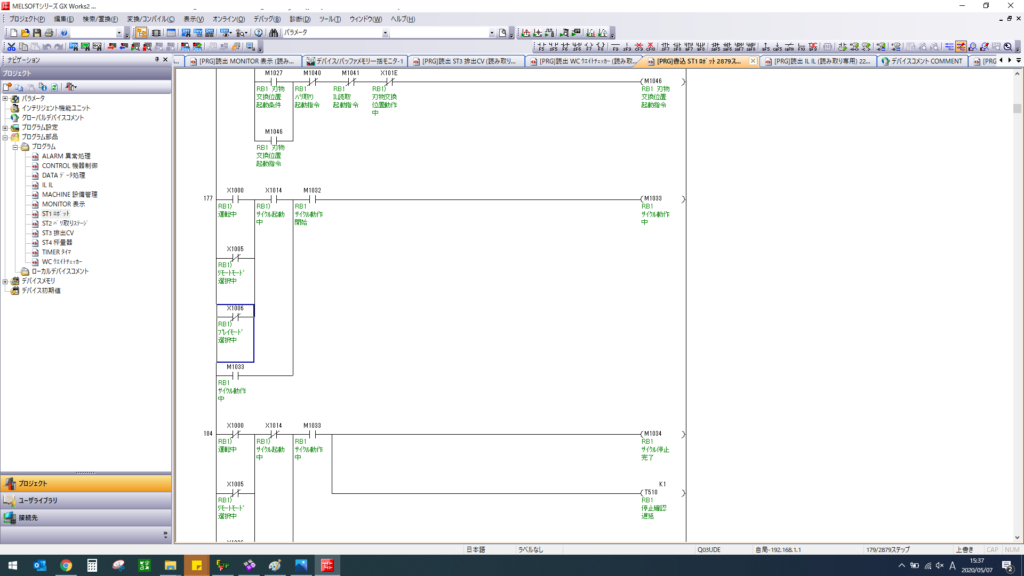 By making PLC programs into parts and standardizing them, we can provide high-quality, quick delivery services even for complex PLC program designs with a large number of steps. We can support PLC manufacturers such as Mitsubishi, OMRON, and KEYENCE, which have the largest market share in Japan, and SIEMENS, which has the largest market share in the world.
Do you have any problems regarding PLC/Control design?
・The equipment uses a PLC, which is not commonly used, so it is difficult to respond to any problems.
・Want to improve the tact time of the equipment in operation.
・We are troubled by problems caused by bugs in the PLC program, and by the occurrence of choke points.
Features of PLC/Control design services
・We design PLC programs that are easy to understand and maintain by making them into parts and standardizing them.
・We can also control PLC manufacturers that are often avoided by other companies.
・We build touch panel screens that are easy to operate from the user's perspective.
Results with PLC control of various companies
PLC Manufacturer
PLC Model
Network Relations
Design Software
Mitsubishi
・IQ series PLC
・Q series PLC
・L series PLC
・F series PLC
・Ethernet
・CC-Link
・PROFIBUS-DP
・SSCNETⅢ
・GX Works3
・GX Works2
・GT Designer3
OMRON
・CS series PLC
・CJ series PLC
・CP series PLC
・Ethernet
・DeviceNet
・Controller Link
・EtherCAT
・CX-Programmer
・CX-Designe
KEYENCE
・KV series PLC
・Ethernet
・CC-Link
・DeviceNe
・KV STUDIO
・VT STUDIO
Fuji Electric
・MICREX-SX series PLC
・Ethernet
・FL-net
・SX-Programmer Expert (D300win)
・SX-Programmer Standard
SIEMENS
・S7-1500 series PLC
・S7-1200 series PLC
・Ethernet
・PROFIBUS-DP
・PROFINET
・TIA Portal
Yaskawa Electric
・MP3000 series PLC
・EtherNet
・MECHATROLINK-Ⅲ
・MPE720
JTEKT
・PC3J series PLC
-
・PCwin
Other services and examples of PLC/Control design
・Control RS232C devices from PLC via Ethernet communication
PLC/Control design support area
・Japan
・Overseas (China/Hong Kong/Macau/Korea/Taiwan/Singapore/Malaysia/Thailand/Vietnam/Others)
We are also available in other areas, so please feel free to contact us.