EIKA TEC has been involved in the production of automation and labor-saving equipment for a wide range of fields, including automobiles, medicine, and food, both in Japan and overseas, mainly in Gunma Prefecture and the Kanto region. We offer a full range of services related to electricity, including electrical design, software design, control panel production, electric system wiring, and debugging and adjustment, and we have a system that allows us to undertake the entire process. In addition, through collaboration with partner companies and the introduction of remote monitoring systems, we are able to respond quickly to sudden problems and customers in distant locations. We provide friendly consultation on how to improve the automation and labor saving of the entire facility, and make the best proposal for your company.
Greetings from the CEO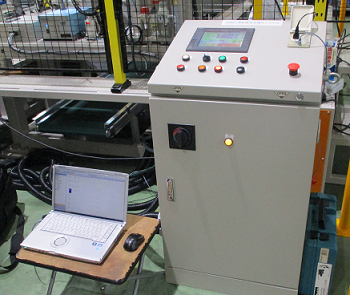 Value the relationship with customers.
My name is Sato, and I am the CEO of the company. EIKA TEC started out as a so-called software shop that designed software and debugged and adjusted it. Over time, we began to receive more and more requests from customers who wanted someone who could do all the electrical work for them, so we started to do a series of work as an electrician who could do electrical design, software design, control panel production, and electric system wiring. Thanks to our customers' support, we now receive more than 80% of our work as a whole, from electrical design to debugging and adjustment. We are working hard every day to provide services that will make customers happy. We will continue to value our relationships with our customers and work hard to make them feel that "I'll just consult with EIKA TEC about electrical issues" and "I'm glad to ask EIKA TEC for work.
About us
Company name
EIKA TEC Co., ltd.
Establishment
January 2016
CEO
Kota Sato
Location
34-1 Yorikido, Oizumi-machi, Ora-gun, Gunma
Phone number
+8127-678-7602
Business
・Electrical and PLC control design for factory automation equipment
・Production of control panels for factory automation equipment
・Electrical wiring and installation of factory automation equipment